How To Select Default Startup Screen Within The Magic Box
How To Select Default Startup Screen Within The Magic Box
Updated by Austin W.
Easily configure the Magic Box to your specific media preference. For context, The Magic Box has two default startup options:
Wireless CarPlay

The same CarPlay you know and love but without the hassle of the annoying cord.

Magic Box Streaming (sometimes shown as Android)

This is where you will be able to download streaming apps and watch tv on the display screen.
To adjust your default startup screen, please follow these instructions.
With The Magic Box plugged in and setup - Locate the Settings app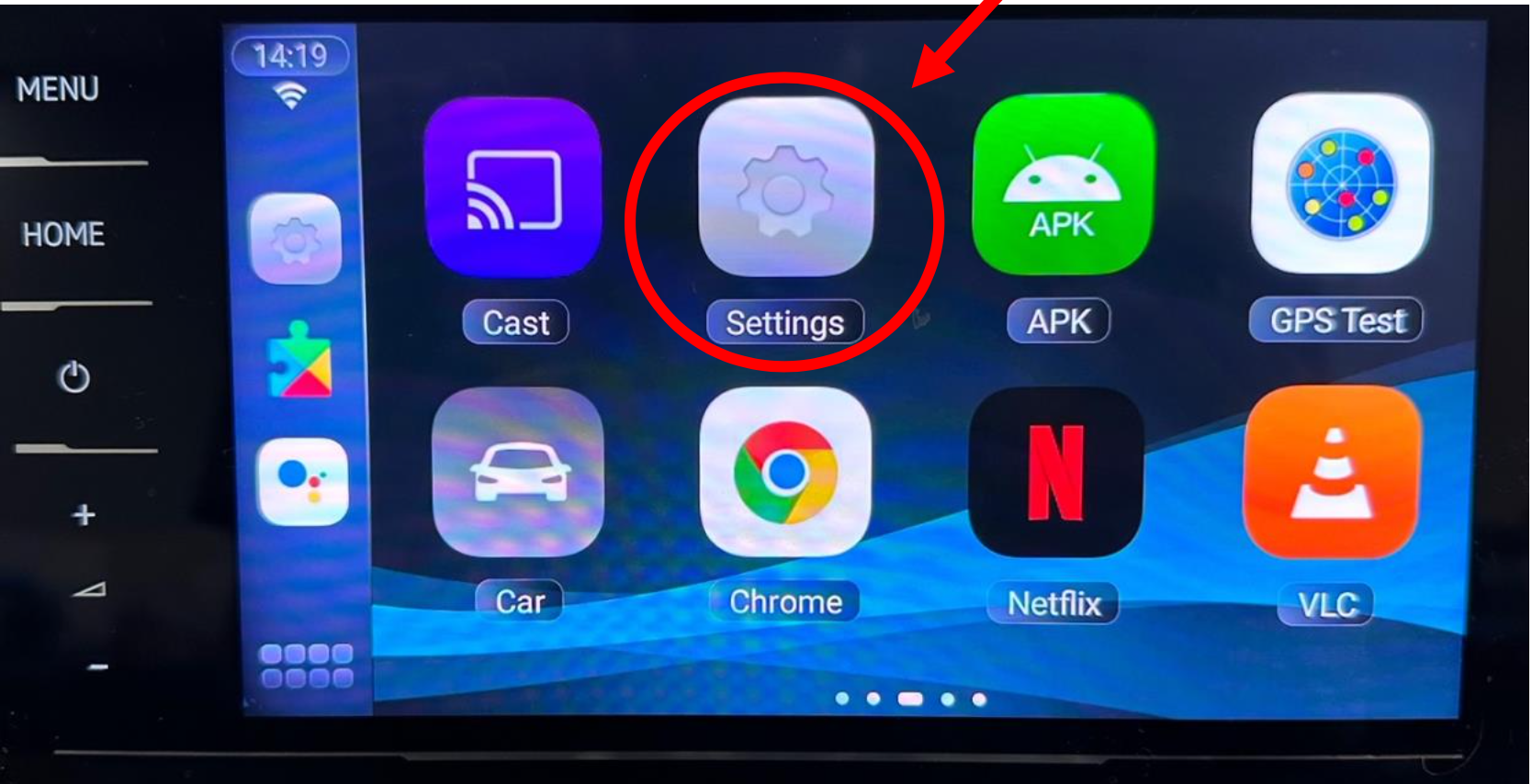 Select General Settings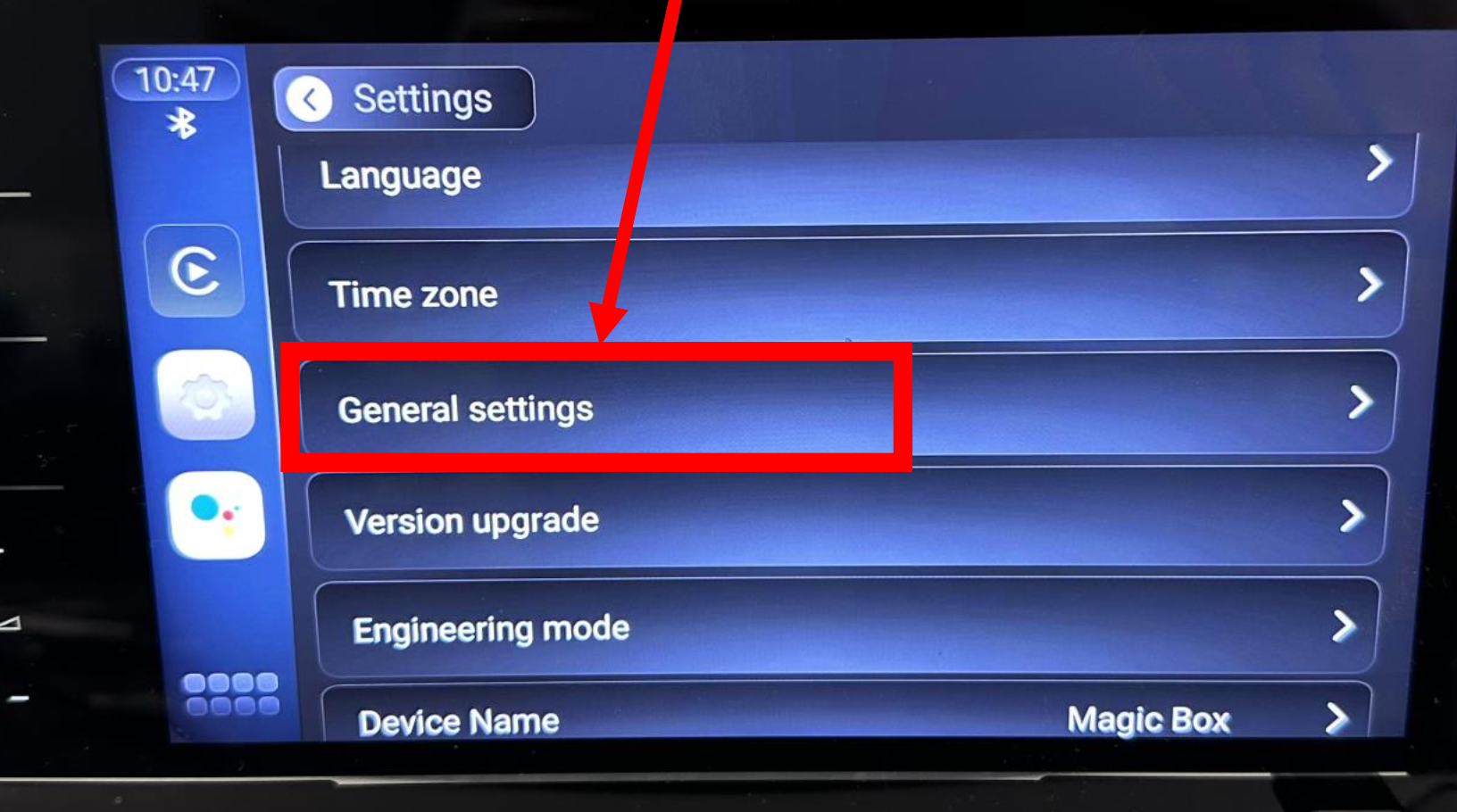 Select either CarPlay or Android. Selecting Android does not mean you have an Android device, it's simply because The Magic Box is built on the Android operating system.