Updated by Ethan Lynch
Easily connect the Magic Box 2.0 to wifi with this simple guide.
Plug the Magic Box into vehicle and locate the Settings App.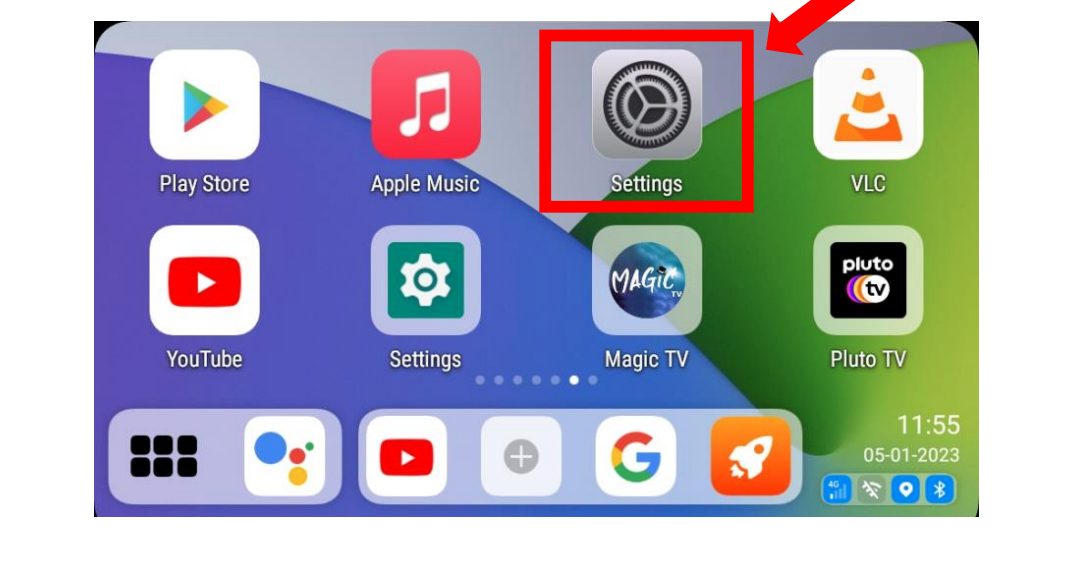 Select Wi-Fi at the bottom left-hand corner. 
Select your Wi-Fi and type in your password (case sensitive)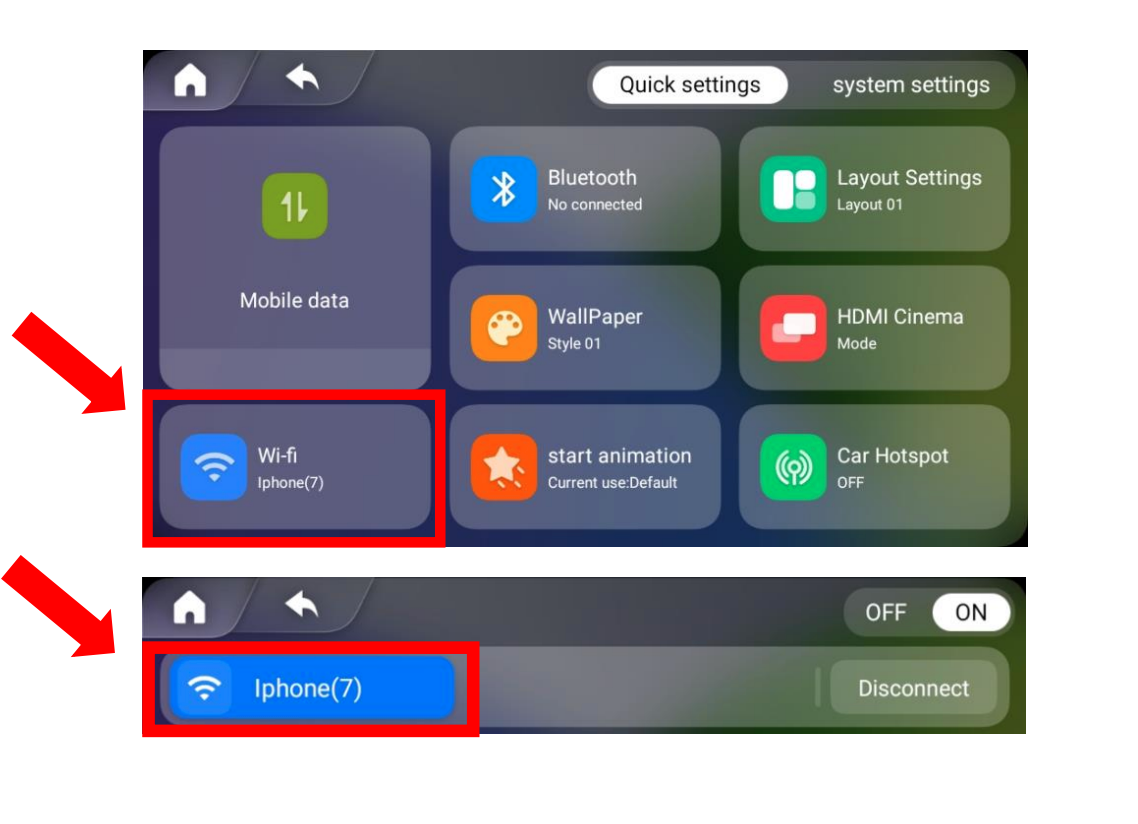 Return to Home page and you should now see the Wi-Fi icon illuminated in the bottom  right corner of the screen.