How to Connect to Vehicle's Carplay
How to Connect to Vehicle's Carplay
Updated by Ethan Lynch
Easily connect to the vehicle's Carplay with your Magic Box 2.0 with this quick and simple guide.
Make sure WIFI and Bluetooth are enabled on your mobile device.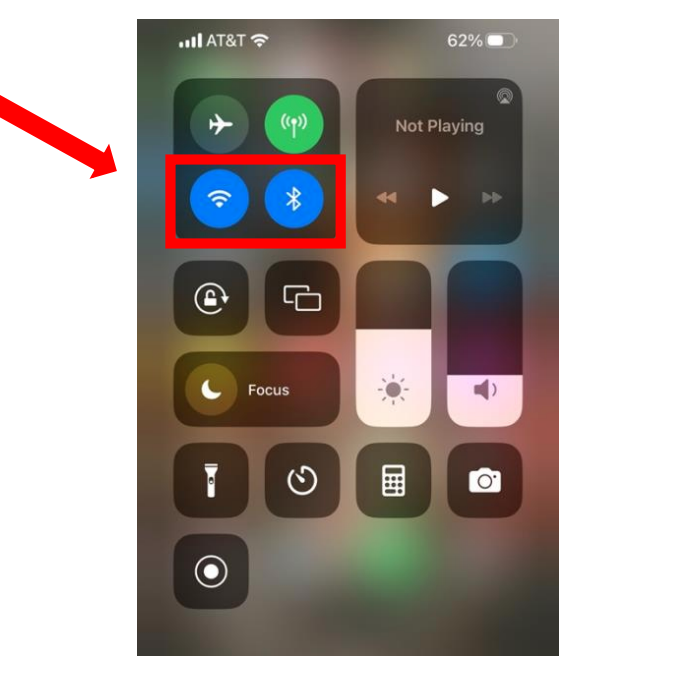 Open the CarPlay or Android Auto App on the Magic Box 2.0, depending on what mobile device you have.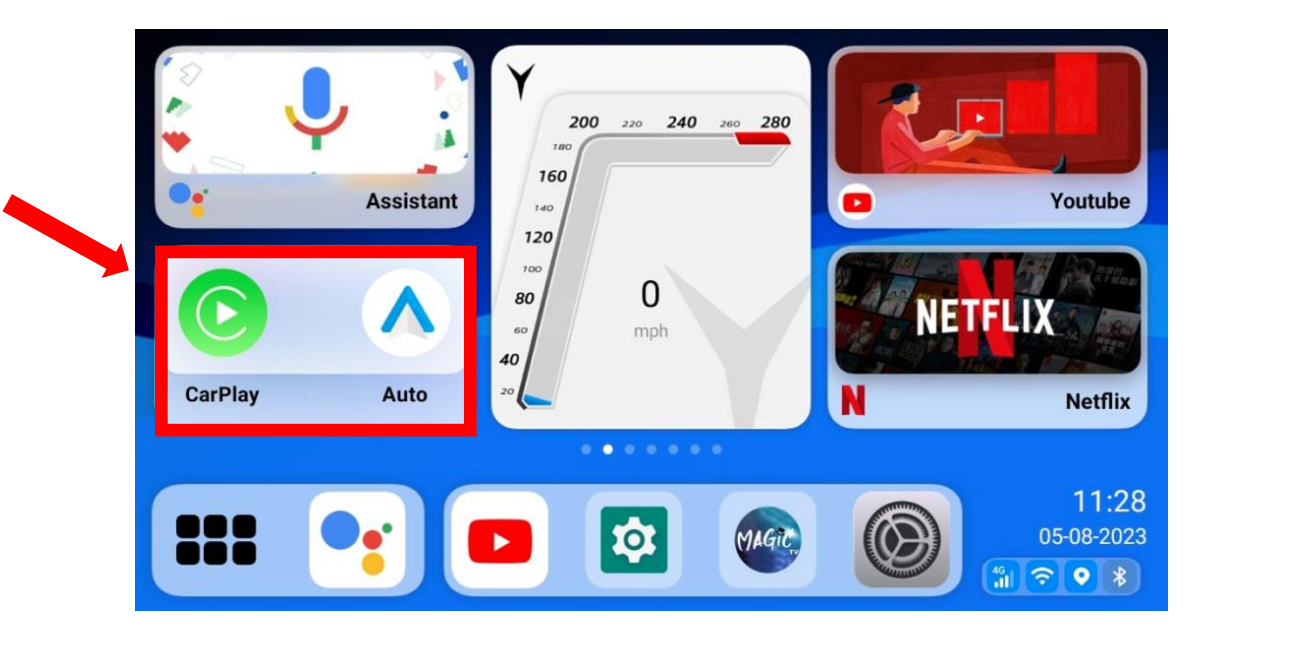 Take note of the Device Name that will be discoverable on your phone.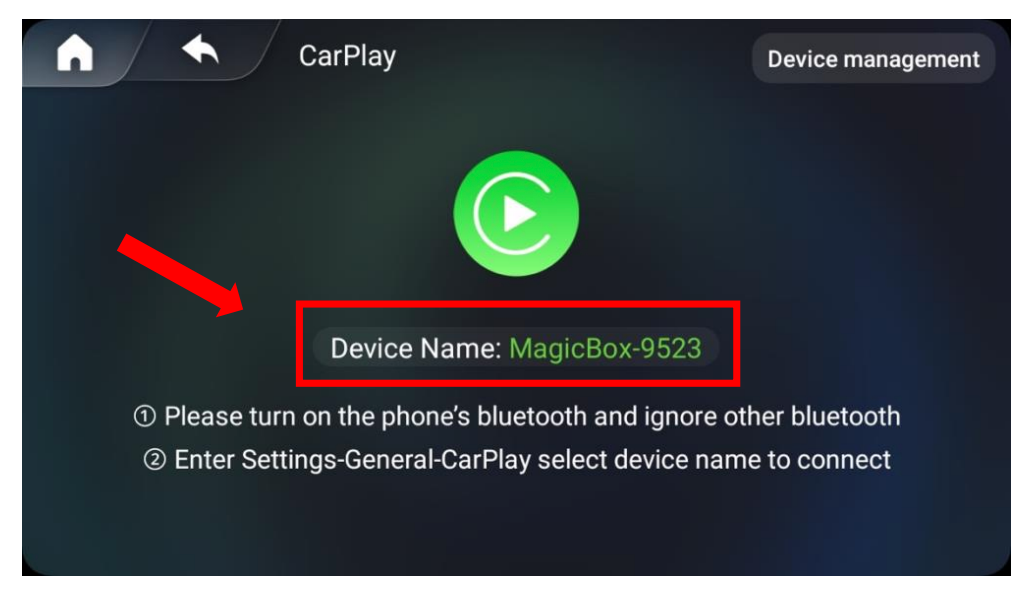 Open the settings app on your mobile device → General Settings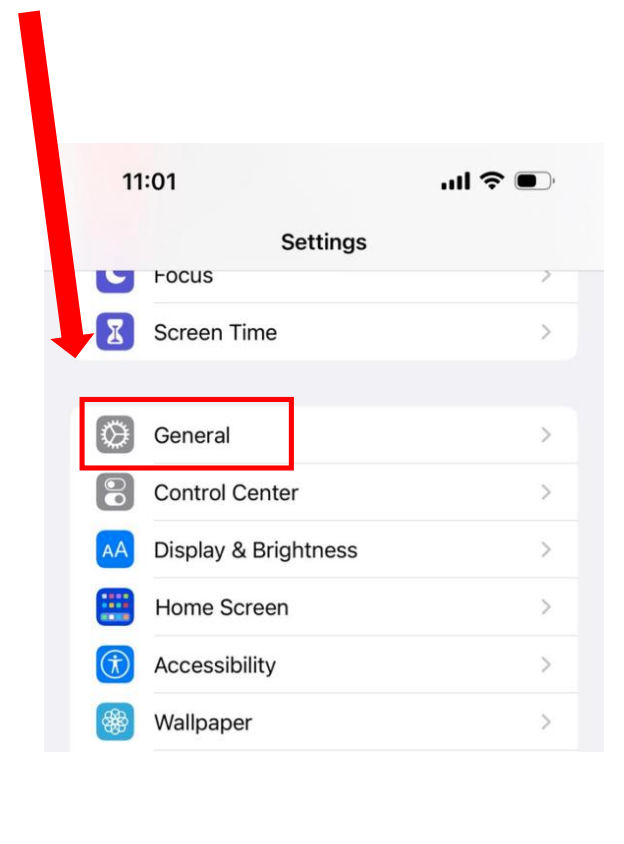 Select CarPlay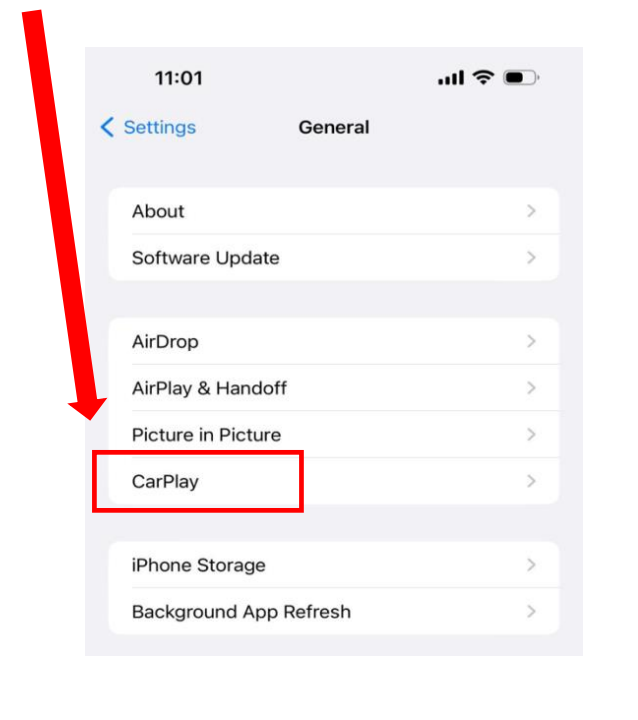 Wait for your mobile device to discover the Magic Box name and then select it.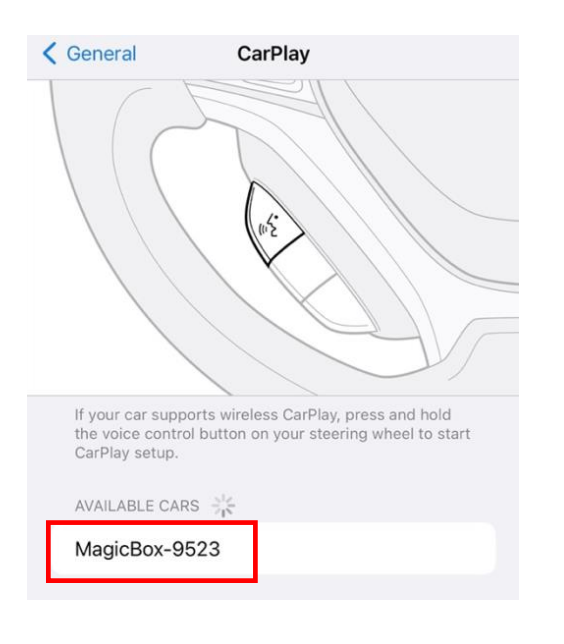 Accept all prompts.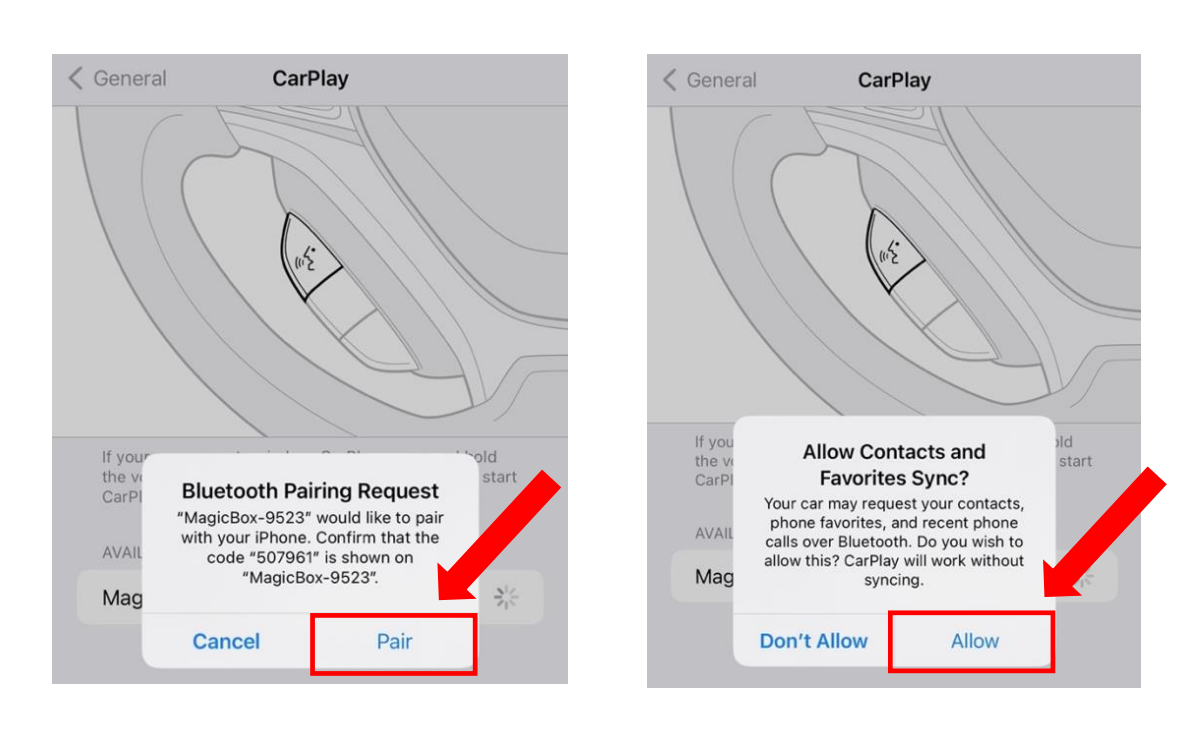 Wait for the connection to complete.
If you have done all this and are still having issues, please try the following steps 9-12 
Re-open CarPlay on your mobile device and click The Magic Box Device Name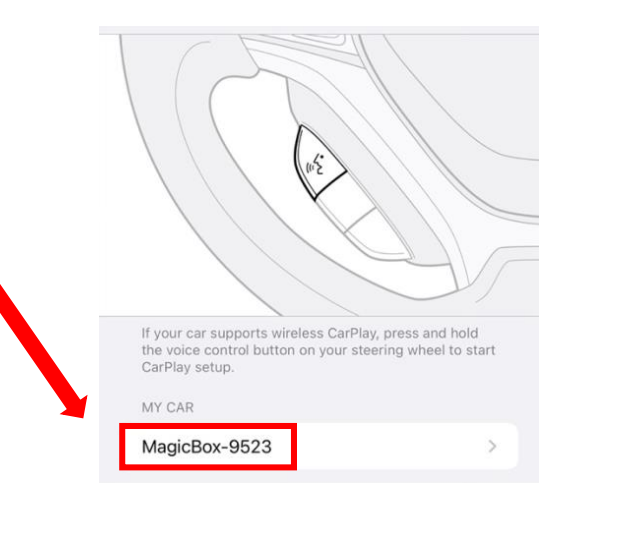 Click "Forget This Car" and confirm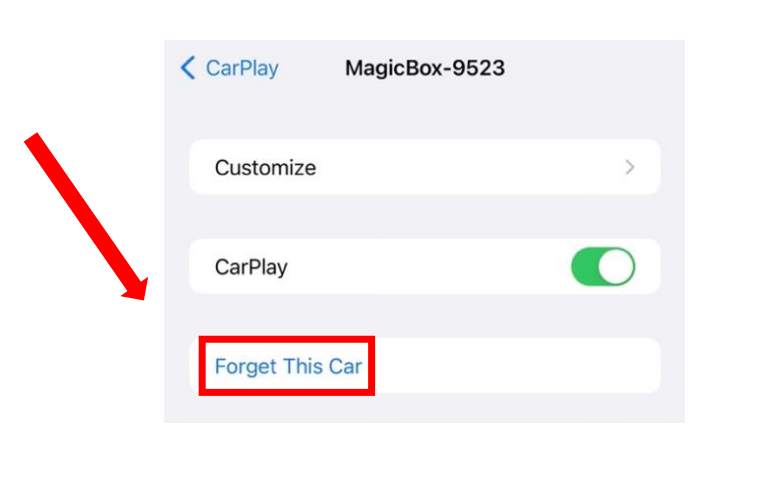 Re-launch the CarPlay app on the magic box, click on "Device Management"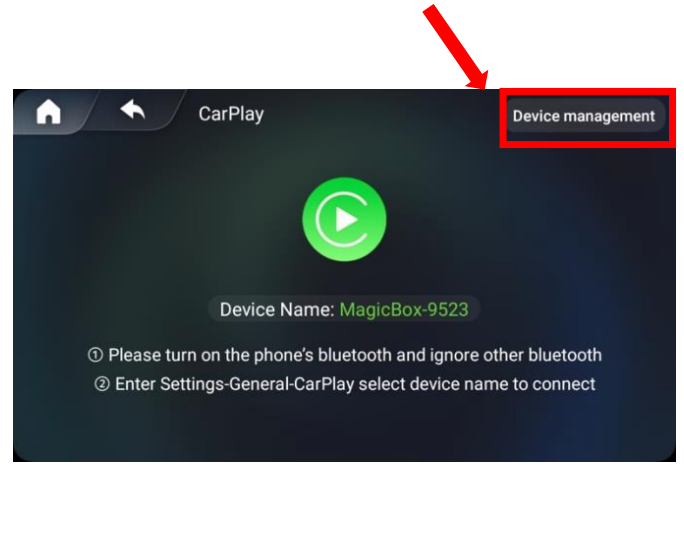 Delete all connection records and then try and reconnect following steps # 1-8